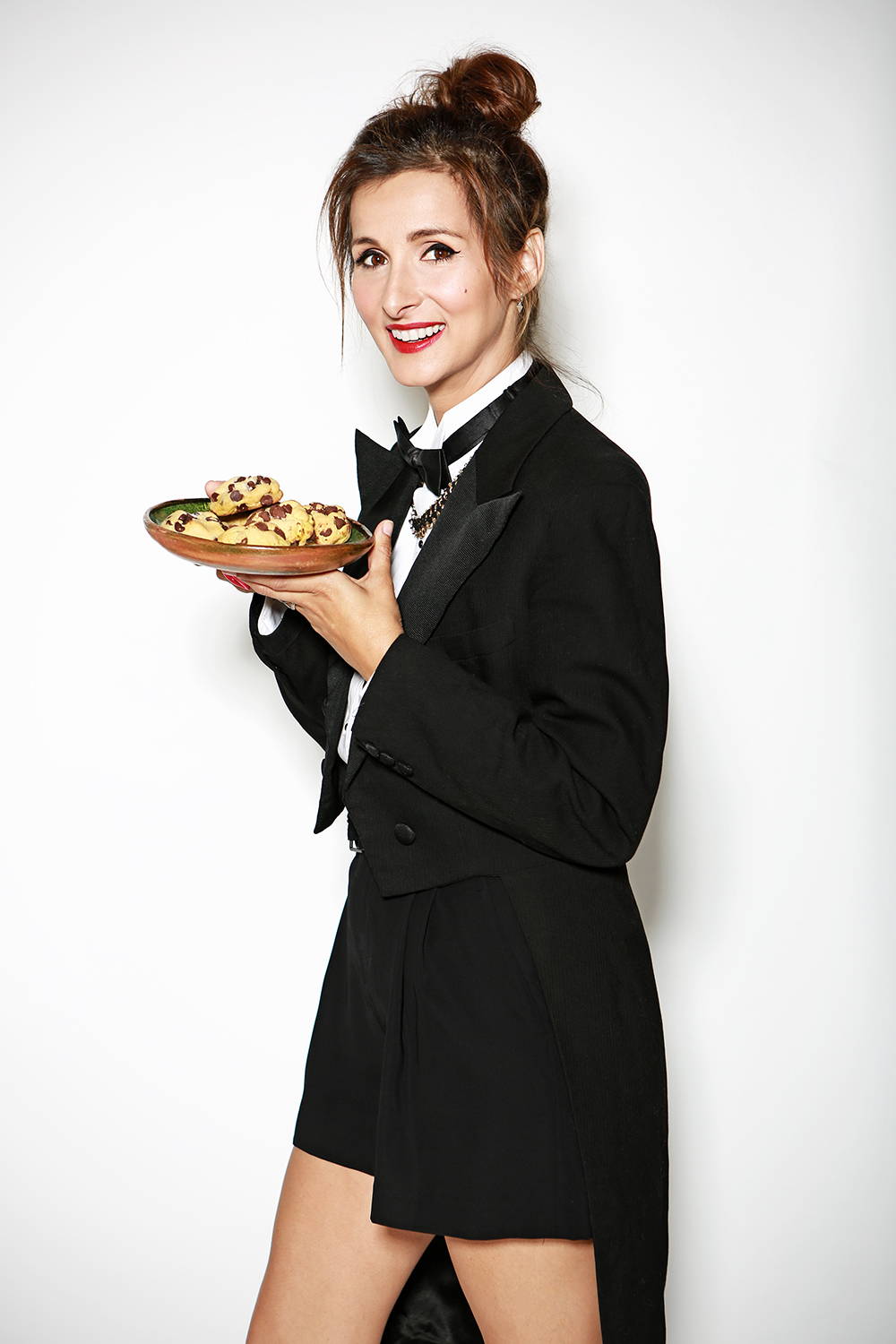 THE REVIVAL OF AN AMERICAN CLASSIC

Do you remember the days when the magical smells of warm gooey cookies filled your kitchen and had everyone in your house counted down the seconds till they were ready? I do!- And I am here to recreate this experience for you, an experience that seems to have been lost in this day and age of gluten-free this and "lets put an avocado on that." Hi there! My name is Jessi, and never in my wildest dreams did I think I would have my own cookie company. I am not a classically trained baker and nor do I aspire to be, but what I am is a real lover of chewy, delicious cookies. With the inspiration and encouragement of my friends and family, I created Mrs. Chips Cookies in January 2018 with one intention: to bring the classic chocolate chip cookie back to the legendary status it once had. Today, cookies suffer from being over baked with pre-made mixes, dried out by store shelves, and basically ruined by "healthy" ingredient alternatives (like seriously, who thought applesauce was a viable substitute?). Mrs. Chips began with me bringing baked gifts to family events and parties and quickly grew into a small word of mouth local LA run business out of my home. Next came a commercial kitchen in California, and now a nationally recognized cookie company that ships nationwide. Oh, and all this happened within a year so who knows where you'll see Mrs. Chips next!

At Mrs. Chips Cookies, our ingredients are the highest quality: semi-sweet chocolate chips that are creamy, not bitter (a big difference from other cookies) and the finest Maldon Sea Salt Flakes that top off each cookie for an extra explosion of flavor. Our recipes are simple, but our cookies surpass expectations. We ship out each batch fresh and ready to be devoured the minute they arrive at your doorstep. So no need to crank up your oven or dread a sink full of dishes. Instead, it's time to kick back, relax, and enjoy a cookie. I am proud to bring you my elevated take on some of the tastiest classic treats you'll ever have-and you'll dream about them daily once you do!